Hi there everyone! 
My name is Amandeep Singh (Dj Deep), and I'm going to show you how to become a DJ online, at a world-class level.
I spent 9 years building my DJ technique, starting from a DJ Controller and moving all the way up through CDJs. I've been passionate about dance music since I was a kid, and I started professionally DJing when I was 18.
After years of honing my craft, I witnessed that my own ideas and theories of DJing and it was a complete validation of the skills I had built over so many years. I can say with 100% confidence, these are the skills the world's top DJ's use to crush it in front of any crowd, every time.
How you execute these skills is all about how often you practice, but these are definitely the technical foundations on which you can learn how to become a DJ online, at the highest level.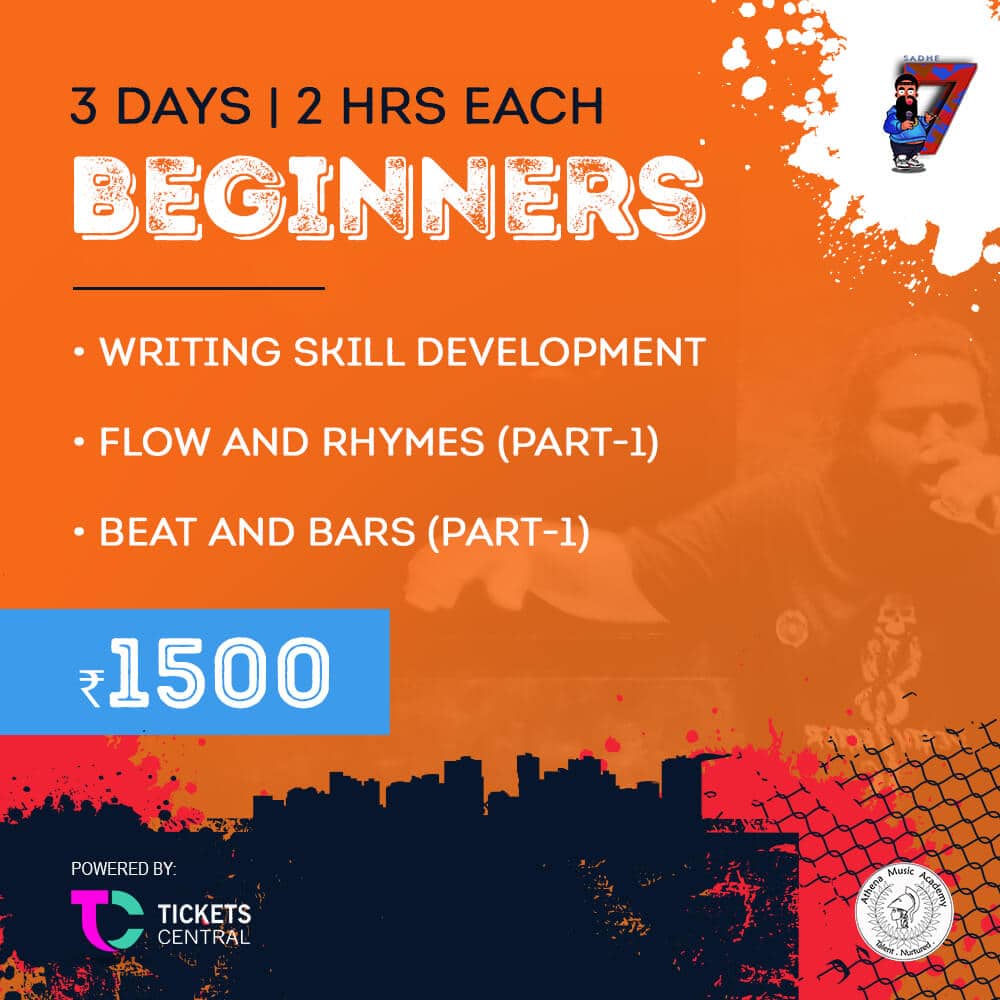 BEGINNERS (MODULE 1) :
Introduction to DJing
Leads & connections
Basic mixer functions
Tempo & BPM
Structure: beats, bars & phrases
Equipment Overview
Cueing tracks
Cultural art of rapping:                                                                   
Tempo, timing and meter :

Understanding beats to improve delivery skills

Beat and Bars (Part-2) :

Every rapper should sound unique when he/she can write or spit with and without beat, this section covers your range and authenticity.

Flow and Cadence (Part-2) :

Learn how to compose flow while writing and how to use cadence while

composition.

Content Creation :

Your thoughts and emotions, opinions and understanding of the world, your bars and musical inclination defines your individual art, makes you a unique artist. With this course you will get the required grooming for thematic content creation.

Basic rap structure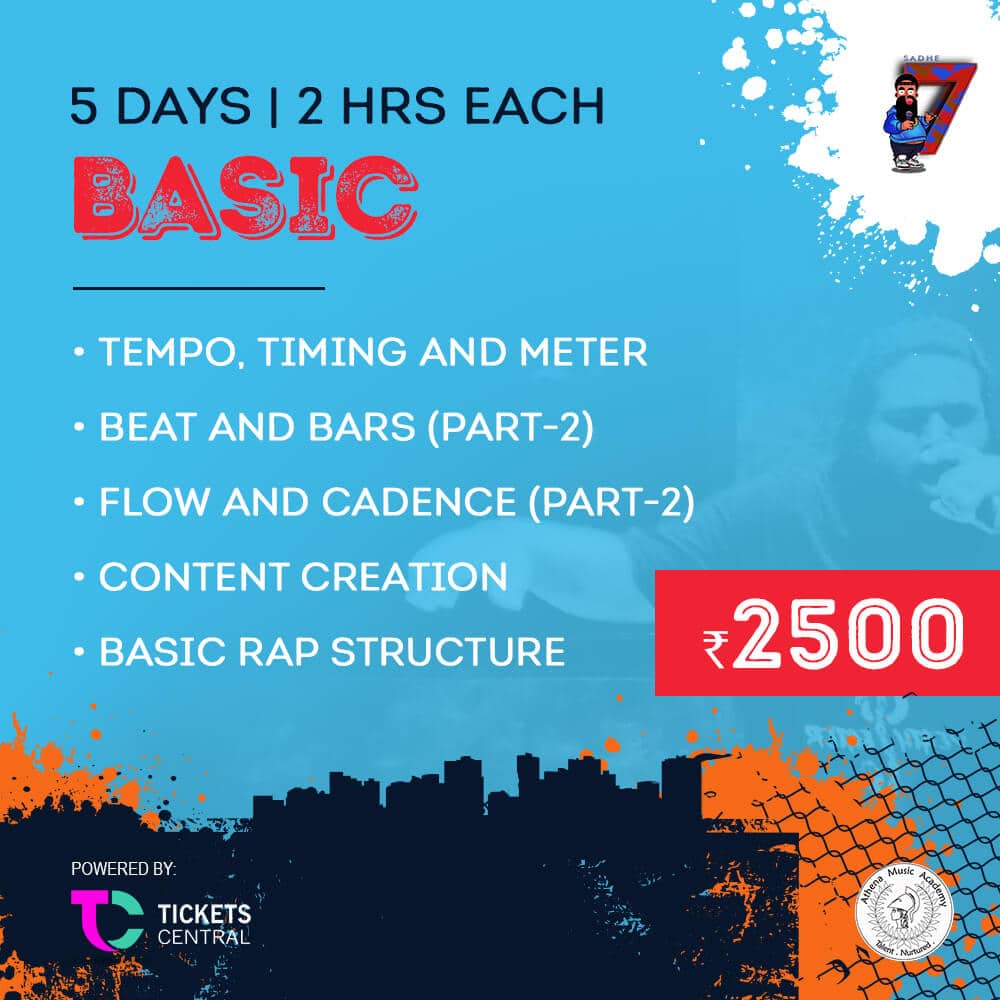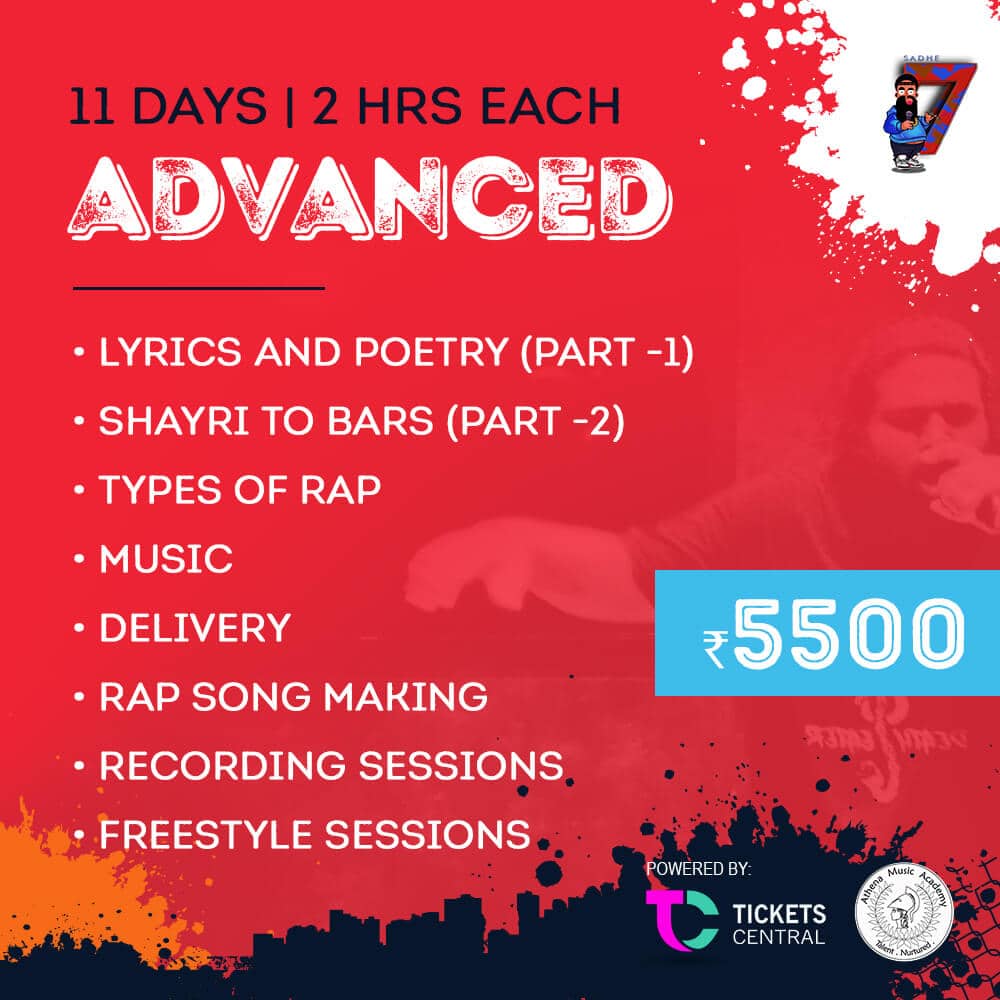 Lyrics and poetry (Part -1) :

Learn how to add poetic tools to make your lyrics deeper and meaningful.

Shayri to bars (Part -2) :

Learn how to express deep emotional shayari 

Type of rap (Part-1) :

Different styles of rap.

Type of rap (Part-2) :

Different type of element or theme of rap

Music 
Delivery
Rap song making :

9 steps to advance structure of a rap song

Recording session (Part-1) :

How to use a daw to record and about equipments used while recording

Recording session (Part-2) :

How to record and the process of building structure of rap song

Freestyle session (Part-1) :

Basic idea to freestyling 

Freestyle session (Part-2) :

While freestyle how to compose and build best flow
Music production and performance: Most essential and important part of a rapper is the connection with music producer and engineer to come up with the best output. Hiphop is a culture and a lifestyle of a hip hop artist so a rapper is an emcee so he/she is a performer.
Structure study (Part-1): Explanation of "Haqeeqat" and "Sawal Hai" by Ashis Mishra and Sadhe7
—
Videos: Rap is not just rhyming and music , visuals are a huge part of hip hop, where an artist represents the moment of that music and expresses the emotion of the theme.
Structure study (Part-2): Explanation of "Show Me What You Got" and "Haqeeqat" by Robin Biswal and Sadhe7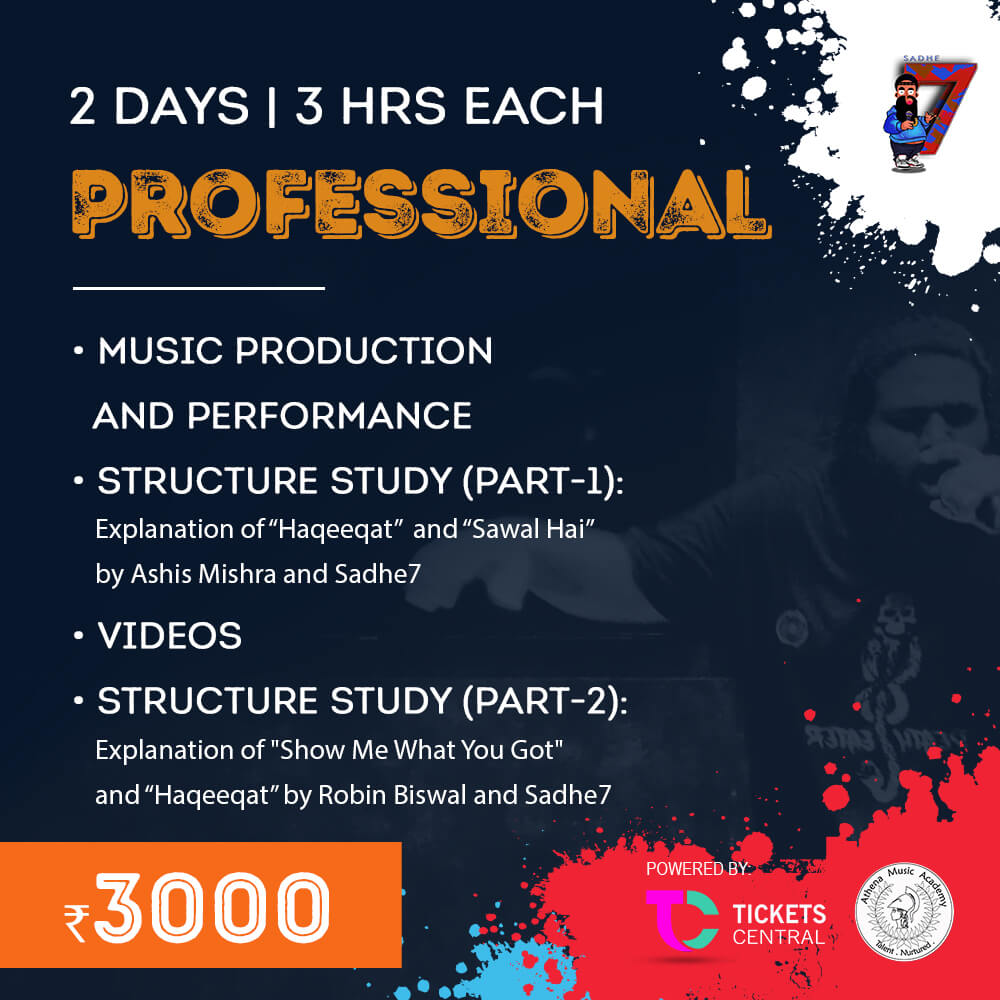 LIMITED SEATS ONLY! GRAB 'EM NOW!